Newark CyberSecurity Conference
Wednesday, April 27, 2022 ET
Live in Person @ Newark Marriott Airport
In Person | Virtual | Hybrid
Earn up to 10 CPE credits
FutureCon Events brings high-level Cyber Security Training discovering cutting-edge security approaches, managing risk in the ever-changing threat of the cybersecurity workforce.
Join us as we talk with a panel of C-level executives who have effectively mitigated the risk of Cyber Attacks.
Educating C-suite executives and CISOs (chief information security officers) on the global cybercrime epidemic, and how to build Cyber Resilient organizations.
"Cybersecurity is no longer just an IT problem"
Gain the latest knowledge you need to enable applications while keeping your computing environment secure from advanced Cyber Threats. Demo the newest technology, and interact with the world's security leaders and gain other pressing topics of interest to the information security community.
The FutureCon community will keep you updated on the future of the Cyberworld and allow you to interact with your peers and the world's security leaders.
For sponsorship opportunities email sales@futureconevents.com
Keynote Speaker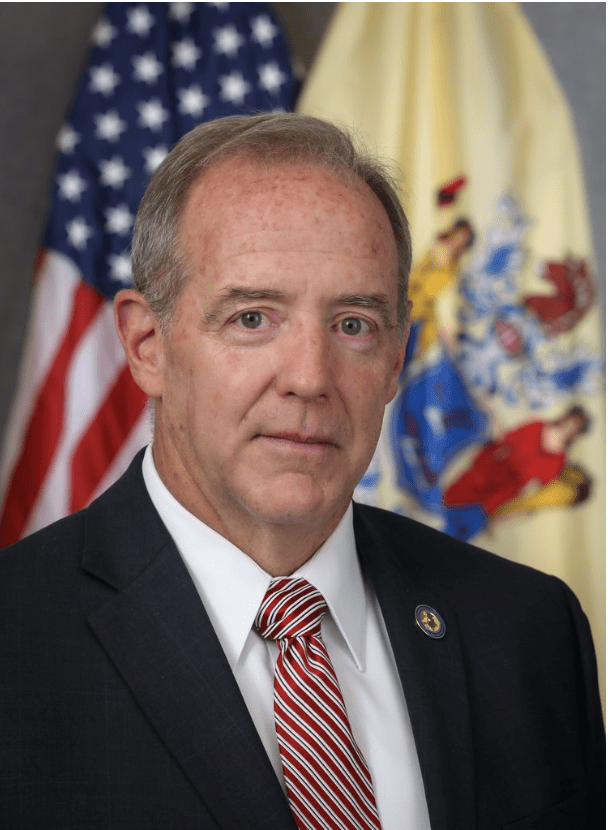 "Cybersecurity is a Team Sport."
Michael Geraghty
Chief Information Security Officer
State of New Jersey
Michael Geraghty is the State of New Jersey's Chief Information Security Officer (CISO) and Director of the New Jersey Cybersecurity and Communications Integration Cell (NJCCIC). In these roles Director Geraghty is responsible for the development and execution of the State's cybersecurity strategy. He is responsible for leading and coordinating New Jersey's cybersecurity efforts while building resiliency throughout the State and has direct responsibility for all aspects of statewide cybersecurity operations; governance, risk and compliance; and incident response.
Mr. Geraghty is an accomplished cybersecurity executive with a history of building innovative and model programs in private and public sector enterprises including roles as CISO of the Hudson's Bay Company, Chief Information Officer of the National and International Centers for Missing and Exploited Children, Vice President of High Technology Investigations at Prudential Financial, and Network Intrusion Detection Manager, Lucent Technologies/Bell Labs. Mr. Geraghty began his career with the New Jersey State Police, where he served 12 years and led the formation and development of its High Technology Crimes Investigations Unit.
He has provided expert testimony before the United States Congress and in federal, state, and international courts on computer crime investigations and forensics. Geraghty is a past president of the Northeast Chapter of the High Technology Crimes Investigation Association and has held leadership roles in the National Strategic Policy Council on Cyber and Electronic Crime.
CISO/Industry Leader Panel
"Cybersecurity Leaders and Experts on Current Cyberthreats and Practices"
Premier Platinum Sponsors

Agenda
Times are subject to change
Opening Remarks | Networking | Check In
Presentation
Harden Your Networks and Critical Infrastructure Against Russian Cyber Activity
What three things you should do to prepare your defenses
Keeping our customers safe and protected is our highest priority.  The US Federal Gov't recently issued a warning to the private sector to harden their cyber security infrastructure and defenses based on new intelligence around potential Russia cybersecurity attacks.
What can you do to prepare?
There is no way to know for certain what an attack may look like, but you can prepare.  Join us on and learn what three steps you should immediately take to protect your networks and infrastructure.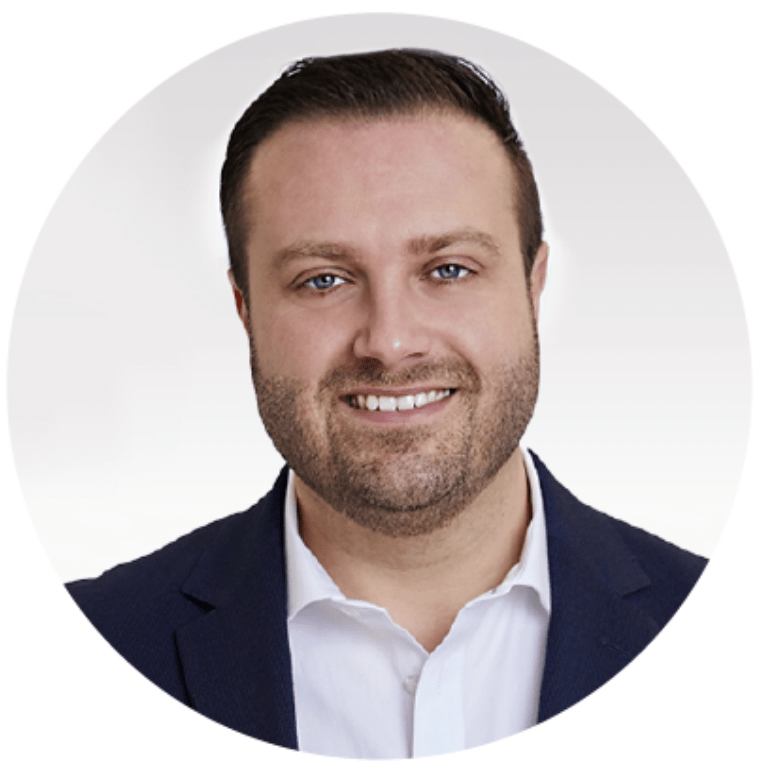 Rob McNutt
Chief Technology Officer
Forescout
Bio
Presentation
Cyber Warriors or Cyber Geeks
Traditional lines are blurred. The President of the Ukraine makes a global appeal for any citizen with a hacker skillset to help their cyber war & within one week, 250,000 people join a Telegram account to coordinate attacks against Russia. A retiree invests in bitcoin, only to find all the money's been stolen from their ewallet. Gas stations in Iran are hacked & the dissident group published the Supreme Leader's personal phone number for tech support. A cybercrime syndicate provides excellent tech support, to help victims pay ransoms & issues them a receipt. Check Point finds & blocks over 7,000 brand new attacks each & every day.
With all this noise, how do you know from where the next threats will come?
In this session, Eddie Doyle will provide a summary of last year's interesting attacks, along with predictions for 2022 & some practical advice on what you can do today!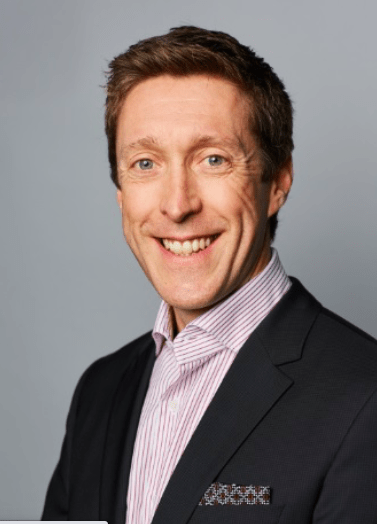 Eddie Doyle
Cyber Security Evangelist
Check Point Software Technologies, Inc.
Bio
Break
Sponsor Networking Time
Visit Sponsor Booths – find amazing people, information, and prizes! Get updated on the latest technologies!
Presentation
Finding Clarity in Chaos: A Look at the Hardening Cyber Insurance Market
Be it data breaches, phishing emails, embedded malware or ransomware, organizations – SMBs and enterprises, alike – are finding themselves the targets of cyber attacks all too frequently. According to the Theft Resource Center, the number of data breaches in the U.S. in 2021 increased by more than 68% year-over-year, with the average total breach cost nearing $4.24 million.
Cyber insurance has become a necessary tool for many organizations in this increasingly hard-fought fight against cyber bad actors. However, the cyber insurance market is changing fast. Organizations interested in cyber insurance today will likely face higher premiums, stricter underwriting requirements, and policy limitations.
Attend this presentation to get clarity on the current state of the cyber insurance market, the primary benefits of having cyber insurance, and a practical guide for obtaining cyber insurance.
Presentation
Conducting forensic investigations in a zero-trust environment.
The Zero-Trust security approach is quickly becoming the standard for corporations
and agencies. Within the United State government agencies, and those doing business with government agencies have been mandated to adopt a zero-trust level of security by 2024. This presentation will cover what Zero-Trust is, how it may impact the legitimate security work being carried out by you, and how investigations may be carried out in a Zero-Trust environment.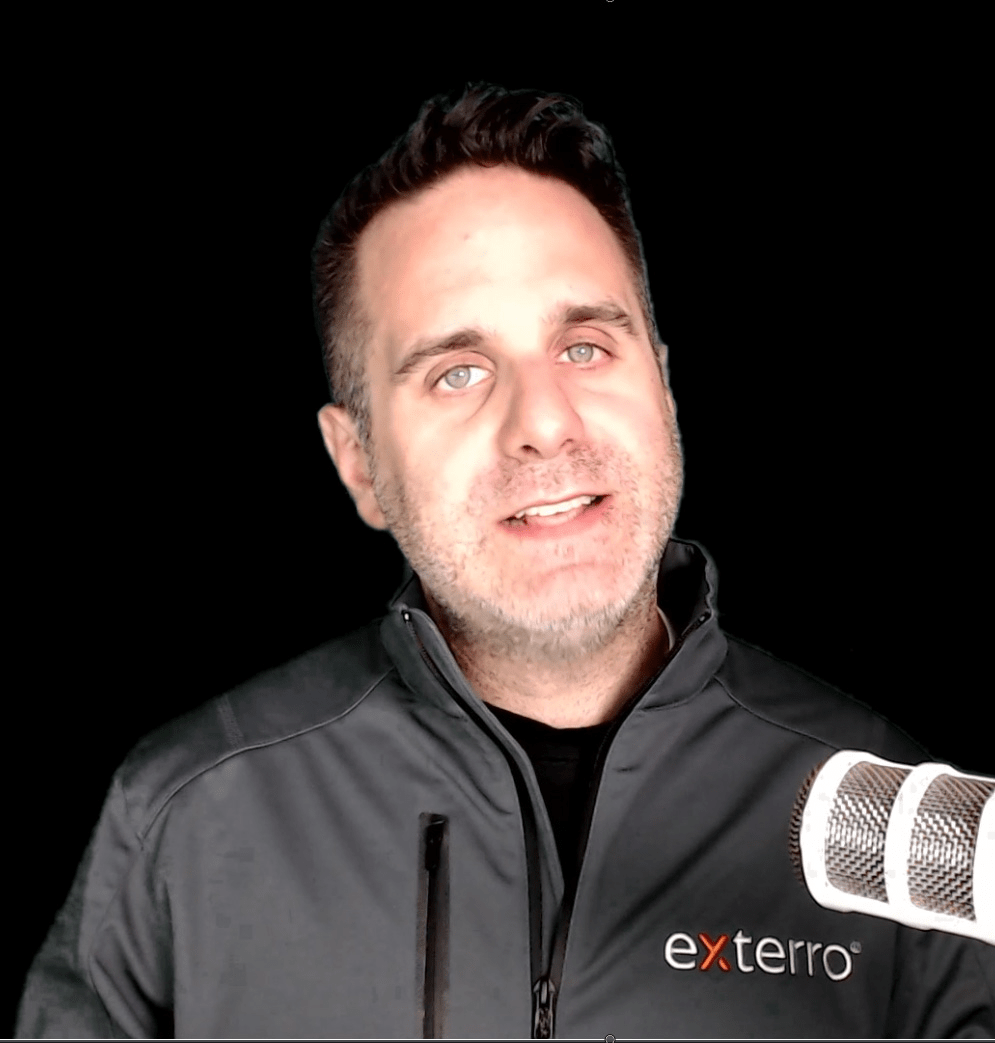 Justin Tolman
Forensic Evangelist
Exterro
Bio
Break
Sponsor Networking Time
Visit Sponsor Booths – find amazing people, information, and prizes! Get updated on the latest technologies!
Lunch
Keynote
"Cybersecurity is a Team Sport."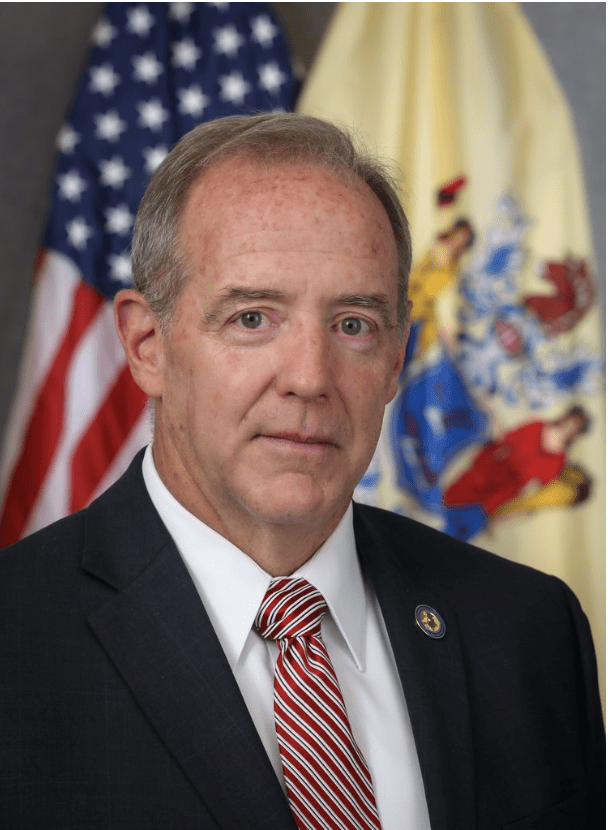 Michael Geraghty
Chief Information Security Officer
State of New Jersey
Bio
Break
Sponsor Networking Time
Visit Sponsor Booths – find amazing people, information, and prizes! Get updated on the latest technologies!
Presentation
Bridging the Cybersecurity Skills Gap
Actionable guidance to help make the case for security program funding to gain these benefits:  An improved security staffing process that meets the organization's need for skilled personnel within budget.  A fully optimized security operations center that supports growth, is secure against threats, and facilitates security in cloud, hybrid, and multi-cloud environments.  A risk management mechanism to mitigate security risks associated with technology and staffing the security operations functions to secure the increasingly distributed enterprise.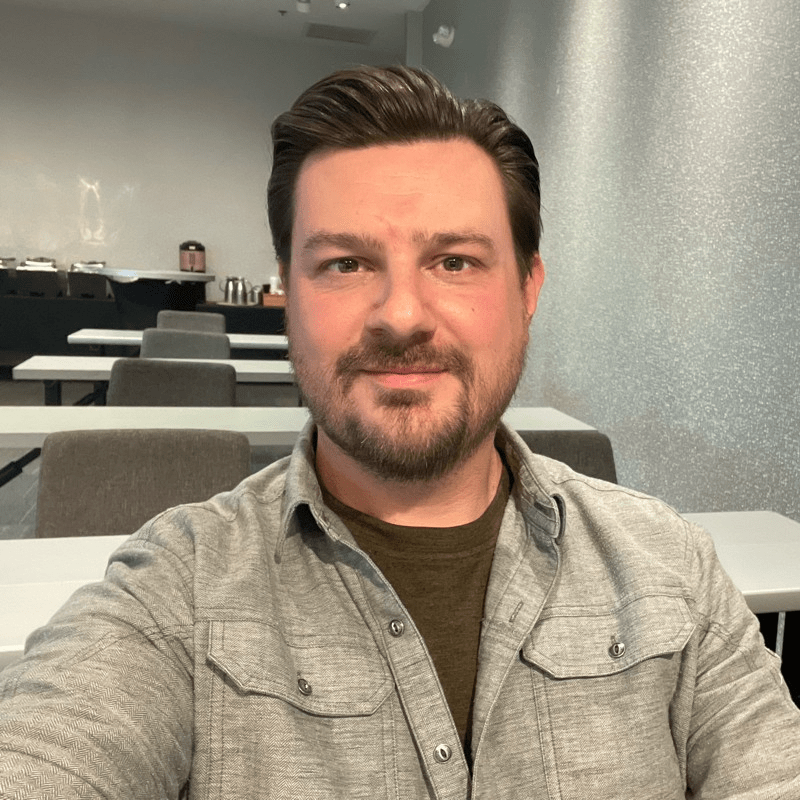 Ken Corris
Director, Solutions Architecture
deepwatch
Bio
Presentation
Fast and Furious Attacks: Using AI to Surgically Respond
Fast-moving cyberattacks can strike at any time, and security teams are often unable to react quickly enough. Join to learn how Autonomous Response takes targeted action to stop in-progress attacks without disrupting your business. The discussion includes real-world threat finds.
Explore today's threats and challenges and learn how advances in AI have been leveraged to allow for very surgical actions to be taken autonomously – where humans can no longer react fast enough.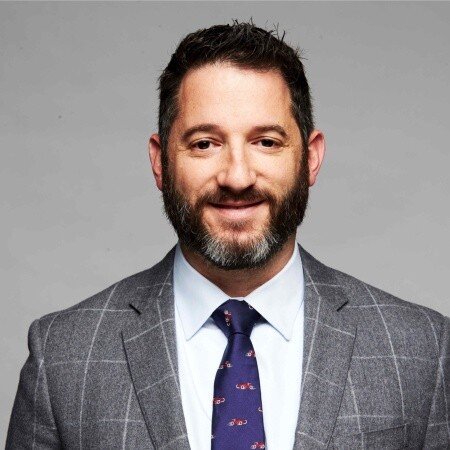 Justin Fier
Director for Cyber Intelligence and Analysis
Darktrace
Bio
Break
Sponsor Networking Time
Visit Sponsor Booths – find amazing people, information, and prizes! Get updated on the latest technologies!
Presentation
Zero Trust and Microsegmentation – Easier Than You Think
Zero Trust has got to be one of the most talked about themes in cyber security.  While the term means different things to different people, there are two things that can be agreed on:  it's a journey worth taking and microsegmentation is a key pillar of that journey. The next question always is how do you get started?
Regardless of the sophistication of ransomware, the end goal is always the same:  get in through a vulnerability and move laterally through your network.  Join this presentation as we help peel back the layers to provide you simple steps to protect yourself from these threats that include:
Gaining visibility to where you are the most vulnerable
Closing risky ports
Leveraging tools you already have in place without adding layers of complexity
While the journey can seem intimidating, we'll help you realize that it doesn't take a team of 100 or a PhD to deploy zero trust microsegmentation that will protect your organization and keep ransomware at bay.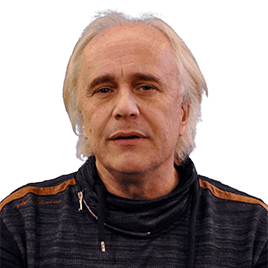 Christer Swartz
Industry Solutions Director
Illumio
Bio
Presentation
Rethink your Third-Party Risk Strategy in an Uncertain World
As organizations begin to recover from the pandemic, third-party risk management (TPRM) is more important than ever before. Faced with supply chain disruption and cyber threats, businesses are re-assessing their dependence on partners and taking a closer look at the risk they introduce. According to a recent study by KPMG, third-party risk management is a strategic priority for 85 percent of businesses.
How you identify and manage the risks of working with third parties is critical because your compliance, revenue, and company reputation are dependent on all parties fulfilling their contractual, security and privacy obligations. Yet, managing the risk associated with your partners is increasingly challenging.
Join Reciprocity experts as we share and discuss with you:
Market Dynamics driving the risk vs. opportunity balance

5 key considerations to better identify, manage and mitigate third party risk

Real world examples of improving TPRM visibility and efficiency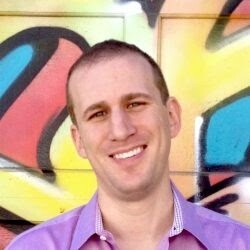 Rob Ellis
Chief Strategy Officer
Reciprocity
Bio
Break
Sponsor Networking Time
Visit Sponsor Booths – find amazing people, information, and prizes! Get updated on the latest technologies!
Panel Discussion
"Cybersecurity Leaders and Experts on Current Cyberthreats and Practices"
Closing Remarks
Closing Remarks