Virtual Central | Indianapolis CyberSecurity Conference
Wednesday, July 21, 2021 @ 8am EDT
(MO, KS, IL, IN, MI, OH, NE, IA, MN)
Earn up to 10 CPE credits
FutureCon Events brings high-level Cyber Security Training discovering cutting-edge security approaches, managing risk in the ever-changing threat of the cybersecurity workforce.
Join us as we talk with a panel of C-level executives who have effectively mitigated the risk of Cyber Attacks.
Educating C-suite executives and CISOs (chief information security officers) on the global cybercrime epidemic, and how to build Cyber Resilient organizations.
"Cybersecurity is no longer just an IT problem"
Gain the latest knowledge you need to enable applications while keeping your computing environment secure from advanced Cyber Threats. Demo the newest technology, and interact with the world's security leaders and gain other pressing topics of interest to the information security community.
The FutureCon community will keep you updated on the future of the Cyberworld and allow you to interact with your peers and the world's security leaders.
For sponsorship opportunities email sales@futureconevents.com
CISO Panel
"Don't Be Held Up for Ransom(ware)"
Premium Platinum Sponsors

Platinum Sponsors


Agenda
Times are subject to change
Live
Opening Introductions
Presentation
Your Life's Work, Powered By Our Life's Work
Presentation
Passwordless identities for workforces and customers
Live Presentation
Conquering Cyber Risk in 3rd Party Communications
The Enterprise Content Firewall
To do their jobs, employees must share IP, PII, PHI, and all means of sensitive content with customers, suppliers, partners and a broad ecosystem of trusted 3rd parties. However, they put the organization at risk when they communicate across untrusted devices, networks, applications and identities. How can you prevent beaches and compliance violations from everyday 3rd party communications when you can't even see what's going on? This session explores the need for a next-generation "content firewall" that rises above packets and traffic to inspect content and communication, and thereby ensure confidentiality, compliance and control of risky 3rd party business processes.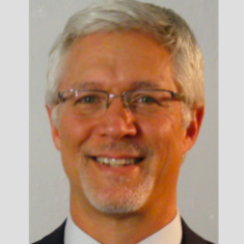 Bob Ertl
Sr. Director, Product Marketing
Accellion
Bio
Live Panel Discussion
"Don't Be Held Up for Ransom(ware)"
Ransomware attacks are on the rise causing serious problems for the private sector. The attacks are more sophisticated and the payouts are staggering. Join this panel discussion to learn best practices on how to protect your organization from being held for ransom and minimize the impact to your business.
Presentation
The Security Intelligence Company
Presentation
Armorblox helps organizations communicate more securely over email with the power of Natural Language Understanding.
Presentation
Human Error. Conquered
Presentation
Simple is better. OneLogin is the leader in Unified Access Management.
Presentation
Gain visibility, segmentation and control of all network communications across any data center, cloud and endpoint.
Presentation
One Identity helps organizations establish an identity-centric security strategy
Presentation
Meet the segmentation company disrupting the legacy firewall market. Greater agility. Stronger security. Works anywhere.
Live Closing Remarks
Closing Remarks